DCHA HOMEOWNERSHIP DOWNPAYMENT ASSISTANCE PROGRAM

The Dane County Housing Authority, (DCHA), offers interest-free, deferred, Down Payment and Closing Cost loans to income-eligible, first-time-home-buyers. Loans are available on a first come, first serve basis as funds are available. The DCHA Down Payment and Closing Cost Loan Program is a gap financing program for income-eligible first time home buyers providing up to $12,000 per transaction in the form of a zero interest, deferred payment loan.
TO QUALIFY
Household must be first time homebuyers purchasing in Dane County, outside the city of Madison. First time homebuyer is defined as never owning a home or not owning in the last three years.
Home must be owner-occupied in the form of a single-family home, ½ duplex, townhome or condominium. Income property is not allowed for this assistance.
Household income may not exceed 80% of County Median Income.
Borrower must bring a minimum of one percent (1%) of the purchase price from their own funds to the transaction.
Maximum purchase price is $223,250.
Processing time is approximately 20 days from the date of commitment.
Household members who will be listed on the mortgage documents that are accessing the DCHA program, will be required to complete homebuyer education and counseling through an approved source. Buyers can either take a DCHA First Time Home Buyer Course or another DCHA-approved program can be substituted as needed.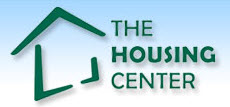 NON-PARTICIPATING MUNICIPALITIES 
Cities:
Madison, Maple Bluff
Villages:
Cottage Grove, Dane, Mazomanie
For more information, including income limits, please visit their website at:
http://www.dcha.net/housingcenter/down-payment-assistance.php
Need help finding the perfect home? We would love to help! Take a moment to fill out the home buyer questionnaire below: