There is no denying that the location of a home plays a huge role in determining its value. Prime school zone, proximity to shopping and entertainment and overall quality of a neighborhood all contribute to a home's price. But there is one other thing that has great value; is the home RIGHT for YOU? Obviously, this is something that cannot be calculated from reports and statistics.
Consider Exterior Features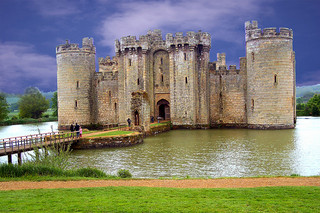 When comparing different homes, potential buyers should really pay attention to exterior features. The main feature on the outside of a home is the yard. Some people really enjoying planting flowers, managing shrubbery and nurturing a lawn to its greenest potential. Other people would rather have no yard work at all.
Besides the lawn and shrubs, what other items would you like to have in the yard? Have you always dreamed of a pool where you can relax away during the summer months? Or maybe a nice patio with furniture and room for entertaining guests is more your style.
Interior Features
The next part of the home to consider is the interior features. Since this is likely where you will spend most of your time, you should take some time to determine if the home will make you happy.
A person who loves to cook and prepare food for a large number of guests will likely be unhappy with a tiny kitchen and small eating area. On the other hand, a young person with no desire to cook would waste their time looking at a home with a double oven setup and formal dining room.
Do you have a growing family? Does it make sense to get a house with barely enough room for your current needs when you know those needs will soon change? If you are or soon will be an empty nester, do you really need 4+ bedrooms?
There are other things to consider such as adequate closet space, placement of windows and the number of bathrooms relative to the number of bedrooms.
How Does the Home Feel?
Home is where the heart is, or so the saying goes. It is vital that the property feels right. A wise Realtor® will tell prospective buyers to spend some time walking around a place, looking at rooms from different angles, and soaking up the sights and sounds. This is something that is tough to explain but easy to understand once you experience it. A house may be in a great neighborhood and have one or two of the main features that you really want. However, the hall may be too narrow, the master bath may have a layout that is not appealing to you tastes or there is just that one wall that is in your way.
Considering the amount of money spent on a typical home, and the average number of years that people live in a property, it is important to be happy with the property from day one. Being able to afford a quality home in a good area is one thing. Loving the property and being happy to come home every day is a totally different thing.