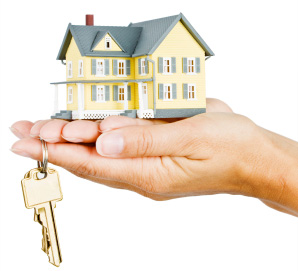 Tips for Picking the Right Home
Finding the home that meets your needs and makes you happy will usually take a little time and effort.  Here are some tips that should make the whole process easier for you and your Realtor.
Develop a List
What exactly are you looking for in a home?  If you are buying the home with another person then there are two sets of opinions and preferences to contend with.  For this reason it is a good idea to make a short list of the features that you cannot live without.  You also need to determine what features you CAN'T live with.  Having these items identified and discussed before looking at homes can save some frustration.  An easy way to develop the list is to look at your current living arrangements.  Decide what you would like to have different in your next place and put that on the list.
Location
Picking a good location is important to every purchase. You need to determine if the home is close enough to your job.  Some people don't mind a short drive everyday while other people prefer to be at work in just a minute or two.  If you have children, what is the reputation for the school district of the home you are considering? Do you like to shop or attend certain events like concerts or sports?  If so, how close are the available shopping and sporting venues?  Looking at the home's surroundings is also important.  Do you want to be in a well established community, next to a commercial development or out in the country with privacy?  The location is one of the prime indicators of a home's future value.  If you feel that you will sell the home in a few years then you need to take into account the home's potential for appreciation.
Mortgage Pre-Approval
Getting pre-approved for the mortgage loan is one of the best things to do before you start hunting for a house.  The maximum amount you can qualify for is based upon your credit, your down payment, the amount of income you earn and the available interest rates at the time.  Once you have your pre-approval letter from a lender you will be able to tell your Realtor the price range of the homes that you would like to consider.
Take Along a List
If you plan to look at multiple homes it can be difficult to remember important features of each home.  Take some pictures when you look at homes and make notes about the features you like as well as the features that are displeasing to you.  Having good notes can help you narrow down your choices to the home that actually meets your needs.
Listen to Your Realtor®
It is good to ask questions of you Realtor and listen to their input.  Realtors have lots of information about the home's neighborhood, facts such as appreciation rates and average time to sale, as well as property tax information.  Ask lots of questions, take solid notes and use the data from your Realtor to help you make your purchase decision.