When it comes to your pets, they are valued members of the family. They have Green Bay Packer leashes that match your large assortment of Packer garb, their own Christmas stockings at the holidays (usually filled with more goodies than yours!) and you couldn't imagine life without them.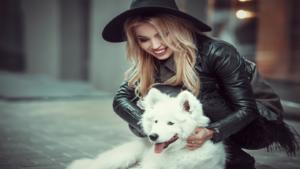 While you adore your fur babies, you also want your home to be as stylish as possible, and so you are always on the lookout for ways to disguise some of the less attractive pet paraphernalia and/or find alternative ideas for their accessories.
Fortunately, it is quite doable to embrace and adore your pets without sacrificing your design aesthetic. Here are a few ideas.
Hide the litter box in a stylish case
Litter boxes are not the most attractive things on the planet. The large plastic boxes where Fluffy does her business have traditionally been placed in a bathroom or in a corner of a room, where they can still be seen by you and your guests. For a more stylish option, consider buying an attractive cat litter box enclosure. For instance, the Armando Litter Box Enclosure is not only functional, it looks great, too. Most people won't have any idea of what the enclosed box, which comes in a number of shades of wood to coordinate with the room, has inside; you can add a vase of flowers on top and/or some framed photos to add to its stylish look.
Tame the toys
Most dogs love playing with toys or chewing on a good Nylabone. While you enjoy watching your pooch play, you don't want to be tripping over tennis balls and squeaky elephants that end up strewn all over the floor. To give the toys an attractive place to hang out, invest in some personalized dog toy baskets; Etsy has a wonderful variety from which to choose, including a canvas option with durable rope handles. You can add your dog's name and a paw print design and have a nice-looking and accessible place for your pup's toys … now you just need to train him to put the toys in there when he's done playing.
Consider leather for that new couch
If it's time to replace your couch, Paw Culture notes that leather is a durable and attractive option. Top-grain hide is probably the toughest variety that can take cats and dogs hopping up on the couch to watch TV with you, without scratching the surface. Some synthetic textiles, like polyester or nylon, can also work, but since cotton and linen tend to take a beating from our four-legged fur babies, it's best to go with other options.
Buy baskets for leashes and small accessories
If your kitchen counter tends to be the landing place for your dog's leash, and you put her sweater and/or booties that keep the snow off her paws in the winter in an old plastic container, consider some eye-catching wicker baskets to hold everything. Choose something that complements your color scheme and aesthetic, and that is still functional. You can put all of her "clothing" items in the basket and then place it wherever you want in the room — it will look so good, most people won't know it holds leashes and plastic "business" bags.
Enjoy your pets, and your home
As you can see, it is possible to have an attractive home that is also welcoming to pets. The secrets involve hiding away or disguising what you can — as is the case with the litter box enclosure — and then choosing functional yet gorgeous options for everything else.
Original Post – Interior Design Tips for Stylish Pet Owners